After 40 years as a print journalist covering entertainment and feature news, most recently for the Philadelphia Daily News for nearly two decades, Chuck Darrow is today launching the next chapter, a weekly radio program, "That's Show Biz with Chuck Darrow," on Philadelphia's WWDB-AM 860.
In the February 2, 2016 episode of the Lubetkin on Communications podcast, Chuck talks about his career in journalism, the celebrities he has interviewed, the celebrities he WISHED he had interviewed, and the impact of the Internet on his own career and the future of print journalism.
Podcast: Play in new window | Download (Duration: 26:36 — 36.9MB)
Subscribe: RSS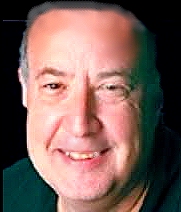 You can read more of Chuck's career in his biography on the Broadcast Pioneers of Philadelphia website.
The Lubetkin on Communications podcast features interviews, conversations, and panel discussions of topics in the communications, journalism, and public relations fields. If you are interested in becoming a guest on the program, email Steve Lubetkin.
Subscribe to the RSS feed for all Lubetkin On Communications podcasts.
Subscribe to these podcasts in the Apple iTunes Music Store.