In this episode of the Lubetkin on Communications Podcast, we present a panel discussion by two networking experts, Bob Madonna and Steve Smolinsky, who shared their approaches to effective business networking at the December 8, 2014 meeting of the Mid-Atlantic Consultants Network (MACN).
Podcast: Play in new window | Download (Duration: 58:18 — 80.1MB)
Subscribe: RSS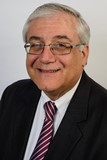 Bob Madonna is a Principal and Executive Vice President of Sales and Marketing for McCoy Enterprises, (www.mccoyenterprises.com), a leading corporate employee training and consulting firm. In this capacity, Mr. Madonna is responsible for all sales and business development activities. Mr. Madonna is a Managing Partner and CEO for Makin's Music for Families an Internet based service that provides an educational and entertaining musical program for pre-school children and their families.   Prior to his present position, Mr. Madonna was EVP–Sales and Marketing of EchoBurst Corporation, of Dulles VA, a wireless Location Based Service (LBS) provider. Prior to his startup work at EchoBurst, Mr. Madonna was EVP-Sales and Marketing at Numerex Corporation of Atlanta, Georgia. From 1997 to 2001, Mr. Madonna was responsible for the successful turnaround of four business units. These business units were Broadband Networks Inc. (BNI), a State College, PA video communications and networking provider, UPLINK Security a Atlanta, GA provider of wireless security services, Digilog, a Willow Grove, PA provider of Telco network test equipment and DCX Systems, a Willow Grove, PA provider of wireline telemetry technologies. Mr. Madonna holds a bachelor degree in business administration from Widener University in PA.
Steve Smolinsky is President and Co-Founder of Benari LTD, a consultancy to CEOs, Presidents, and business owners and their leadership teams. Expertise revolves around creating fully accountable organizations positioned for exceptional execution, general business advisory services, and advising family businesses. He is Strategic Advisor to Geneva Global, a company providing a variety of global philanthropic, social impact, and integrated investment advisory services including to foundations, companies, and wealthy individuals and families ensuring the maximum impact of their philanthropic and social investment activities. He has appointments as Project Faculty and Region Manager Africa, Latin America, and UAE for Wharton Global Consulting Practicum where he oversees a variety of international strategic marketing projects, Resource Person United Nations where he advises on trusts and presents leadership, communication, and cultural sensitivity programs, and Consulting Professor National University of Singapore. He advises a number of early stage enterprises and entrepreneurs. Current board memberships are Anthurium Solutions, Aviana, and Personally Cool as well as member Grant Committee of the Camphill Foundation
The Lubetkin Media Companies LLC designed and manages the Mid-Atlantic Consultants Network website.